Track Award winners from Monday nights track banquet: Lily Dowdell, Most Points Running Events, Camille Endsley, Most Points Field Events, Sarah Matlack, Coaches Award, Abbie Stein, Most Improved Noah Avendano, Coaches Award, Davis Hedrick, Most Points Field Events, Justin Hammersmith, Most Improved, Zack Stine, Most Points Running Events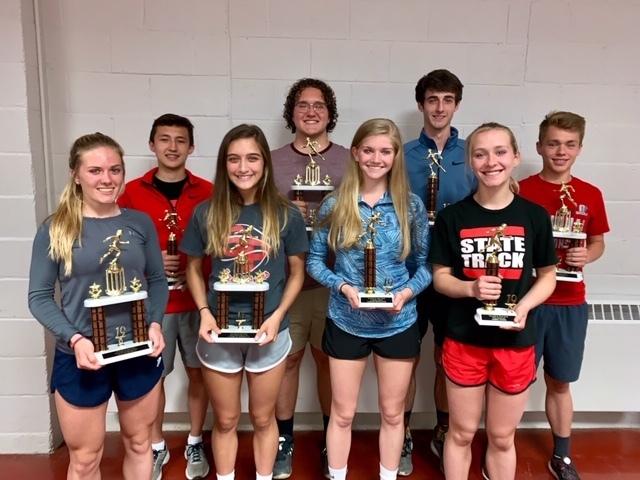 Click the view image link to see the High School Exam Schedule for next week.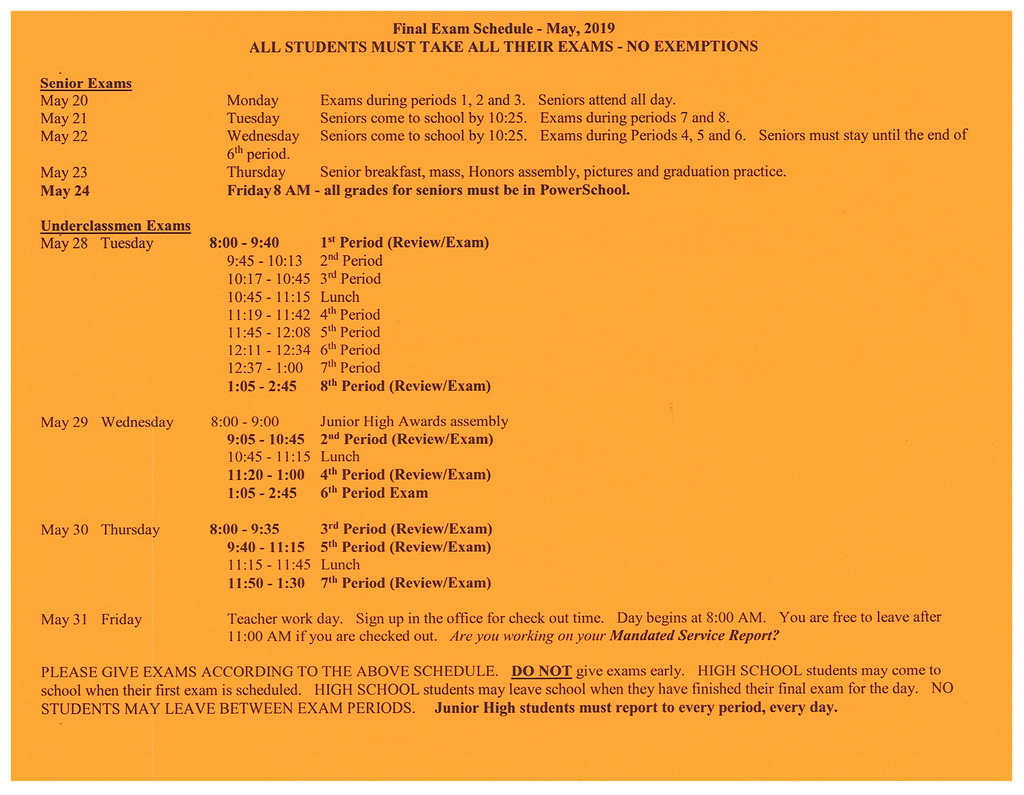 A message from Miss Bleile's Pre3 Class to the Seniors. Click view image.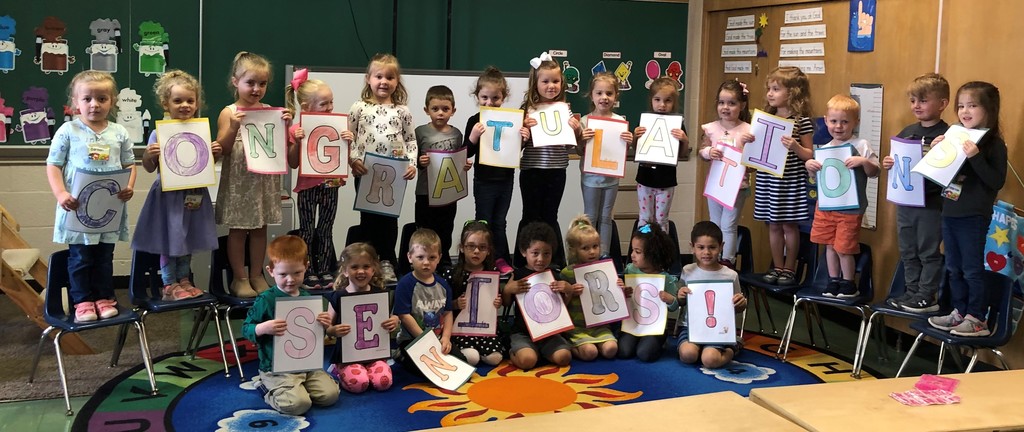 Boys Track take third and Girls take fourth at Perkins District Meet For St. Paul, standout thrower Davis Hedrick again dominated the competition, winning the discus throw with a toss of 168 feet. The 4x200 relay team of Cam Caizzo, Adam Baker, Ethan Blair and Treg Smith also took first place (1:34.13). Also for the Flyers, Zach Stine was second in the 1600 (4:37.34) and Noah Avendano was third in the 3200 (10:14.53). In the girls events, St. Paul's Lily Dowdell won the 3200 in 12:00.74 and was third in the 1600 (5:21.83) to advance in both sports. Also for St. Paul, the 4x400 relay of Abbie Stine, Sarah Matlack, Camille Endsley and Dowdell was fourth in 4:16.60. Read the entire article on the Norwalk Reflector
http://www.norwalkreflector.com/Track-and-Field/2019/05/18/New-London-boys-runners-up-at-Div-III-Perkins-district.html?ci=stream&lp=11&p=1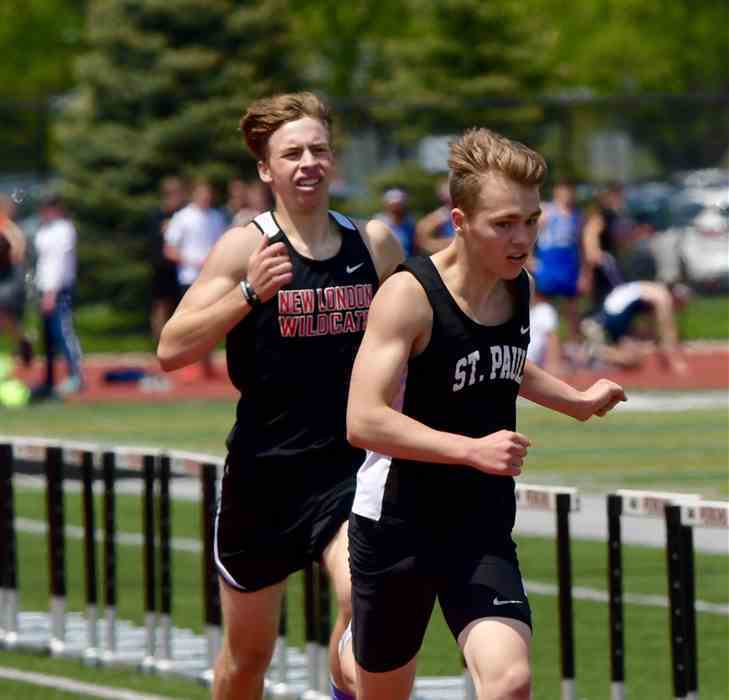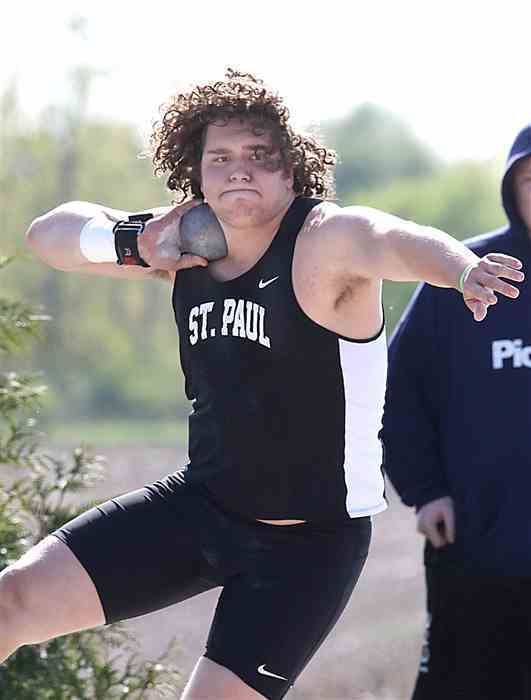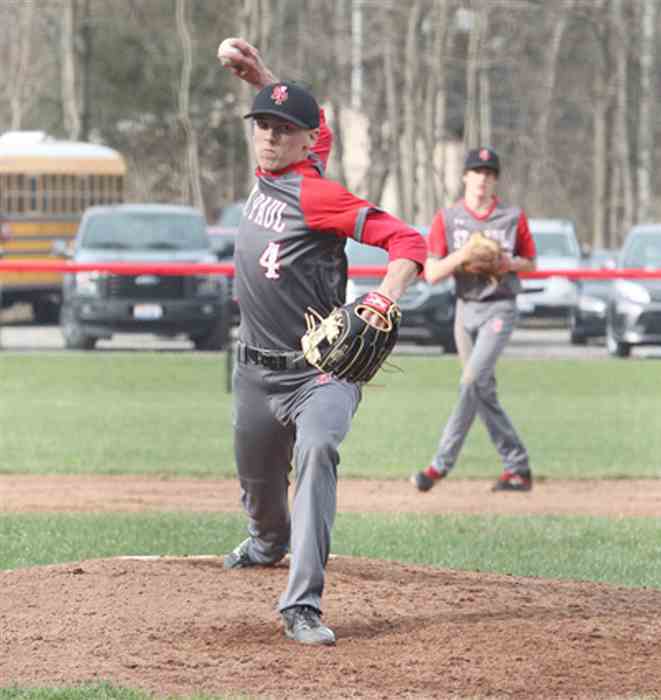 Here are the directions to tonights (5/16) Sectional Baseball game. If coming on US 20 take the bypass around Fremont and follow SR 53 south like you are going to Tiffin. There is a roundabout at the entrance to Terra. Go through the roundabout. The next road id Napoleon. Turn left. When you see Terra on your left we will be on your right. Proceed to first road on the right (Sullivan Road. Turn right and look for the entrance to Naderer Sports Complex. GO FLYERS!!!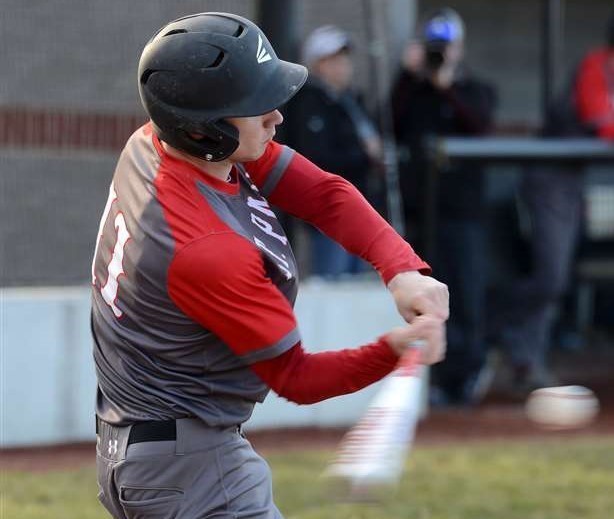 Resutls from the New London Track Invitational. For St. Paul, standout thrower Davis Hedrick had another impressive performance. He won the discus with a throw of 164-feet-5 and the shot put with a best toss of 52-feet-10. Hedrick won the discus by 12-plus feet and the shot by nearly five feet. Also claiming first for the Flyers was Zach Stine in the 1600 (4:39.79). A pair of relays took second for St. Paul. The 4x400 of Justin Hammersmith, Nate Tokarsky, Zach Stine and Noah Avendano clocked in at 3:42.48 for the Flyers. The 4x800 of Caleb Schwan, Tokarsky, Avendano and Stine were second in 8:39.29. Cam Caizzo was third for St. Paul in the 100 dash (11.96).

8th Graders had a great time in DC!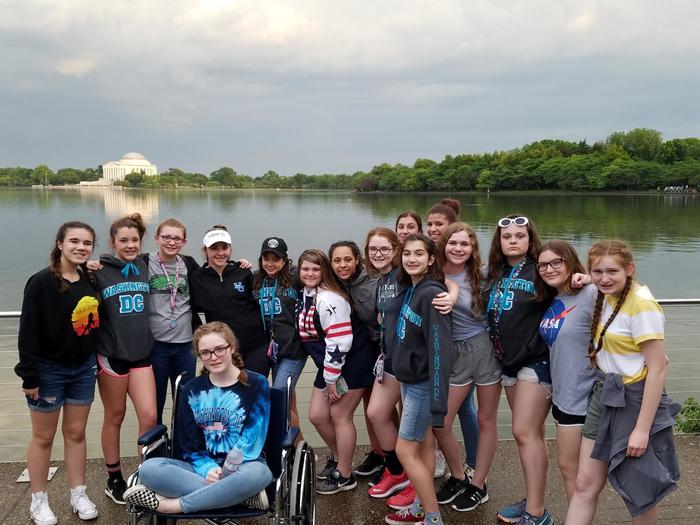 St. Paul Junior High and High School Thursday, April 25, 2019 Cafeteria Menu: Walking taco, black beans, sweet potato fries, veggie tray pears. The menu for tomorrow will be: Rotini with meat sauce, green beans, peaches, garlic toast. Alternate meal option: Turkey wrap or a chef salad. You must sign up in the office before 9:00 am if you want a salad. Cafeteria Monitor: Mr. Harrington Parking Lot: Mrs. Kovarik Happy birthday to Grace Bolton and Abby Broome ANNOUNCEMENTS 1. PROM COMMITTEE: the following will be absent tomorrow to set up for prom: Cam Caizzo Lilly Dowdell Megan Hammersmith Nicole Martin Tori Pocos Kennedy Stang Holly Powers Sara Scavuzzo Jaret Schafer Griffin Schwan Ella Stieber Nate Tokarsky 2. LIBRARY will be closed all day today for testing. 3. SENIORS: The Bill & Shirley Frazee $1,000 Scholar Business Award is a new scholarship offered to seniors this year. The scholarship is available on Mrs. Smith's website for any senior who is pursuing a degree in business. Application deadline is Friday, May 3. 4. GRAND MARCH sign up in the office. Deadline to sign up is before Mass tomorrow. The Grand March will begin Saturday evening promptly at 6:00pm in the auditorium. 5. SPH/JH art show this Saturday and Sunday in the Gathering Space. Come and support our art students and see some awesome art work! Hope to see you there! 6. CURRENT SENIORS if you are looking for summer employment, see Mrs. Smith. SATURDAY SCHOOL will be with Mrs. Galati this weekend from 8:00-1:00. Please use the Main Street entrance.

The lane in front of the Elementary School was designed as a bus lane only before school and from 2:30-4 PM. The crosswalk on Milan Avenue is also not a drop off area. Parental drop off before school: Along Wooster Street by Convocation entrance (PREFERRED) In Social Hall Parking Lot Further down Marshall Street (past the nearest houses)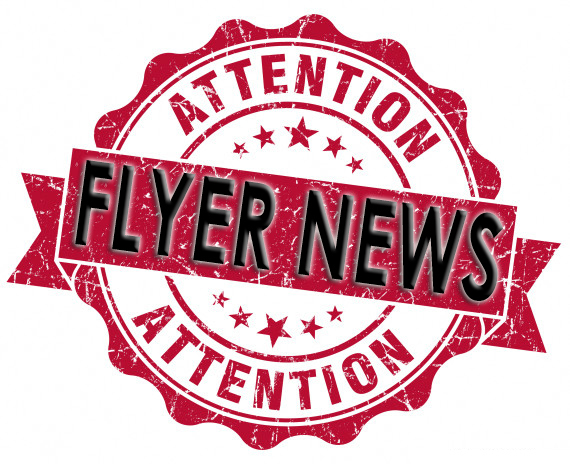 Guest Speaker from United States Power Squadron Mrs. Kovarik's Marine and Physical Science students learned how to predict thunderstorms and look for possible tornadoes in our upcoming tornado season. Mr. Trent Gardner from United States Power Squadrons visited the school as a guest speaker to relate weather to their current waves unit. Thank you Mr. Gardner for making us safer on the lake and the land!