Miss Nardecchia and Mrs. Griffin's 4 year old preschool classes have been talking a lot about kindness. For the past couple weeks, they have been doing a kindness challenge. The challenge will continue until the week after World Kindness Day on November 13th. The challenges include things like "smile at someone", "play with someone you haven't played with", and "pick up for someone". The students also took time to color kindness coloring pages for the local nursing homes to be dropped off for Kindness Day.

The Norwalk Catholic PTO would like to invite any parent/guardian, teacher or community member to join in our meeting Today, Wednesday, November 10th at 6:30pm. This meeting will be virtual Only. If you are interested in attending virtually, please send your email address to Jennifer Springer at
ptopresident@ncsmail.org
. An invitation email with a link to join the meeting through Google Meet will be sent to your email. We hope to see you there!


Over the weekend, The St. Paul Boys Cross Country team finished 9th at the Division III state cross country championship. Congratulations Flyers on your historic season!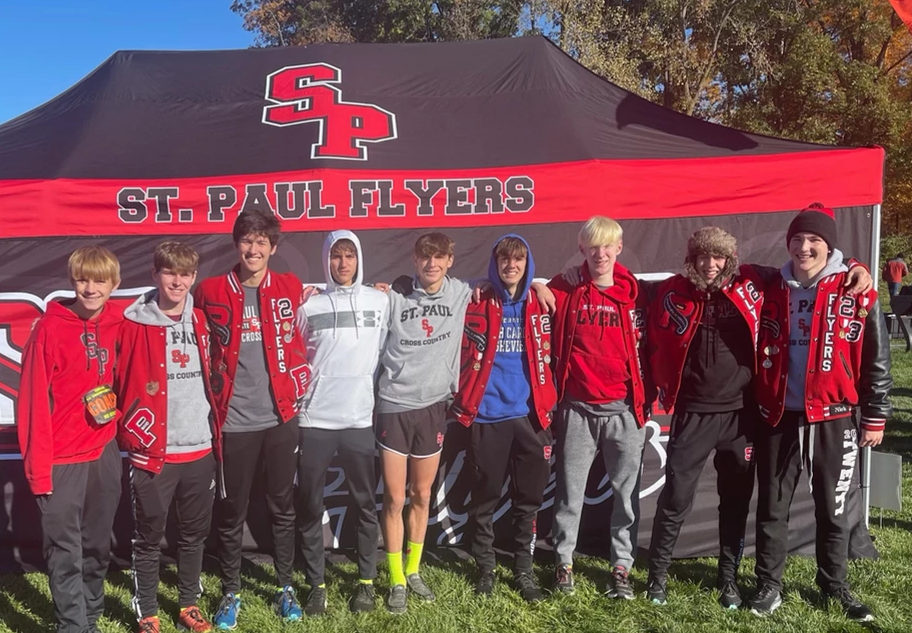 Miss Nardecchia and Mrs. Griffin's 4 year old preschool classes have been talking about Veterans Day and what it means to be a veteran. Miss Nardecchia collected names and addresses of veterans from all over the U.S. The students then colored a picture and attached a note thanking them for their service and letting them know they're in our prayers. Those will be mailed out in time for Veterans Day.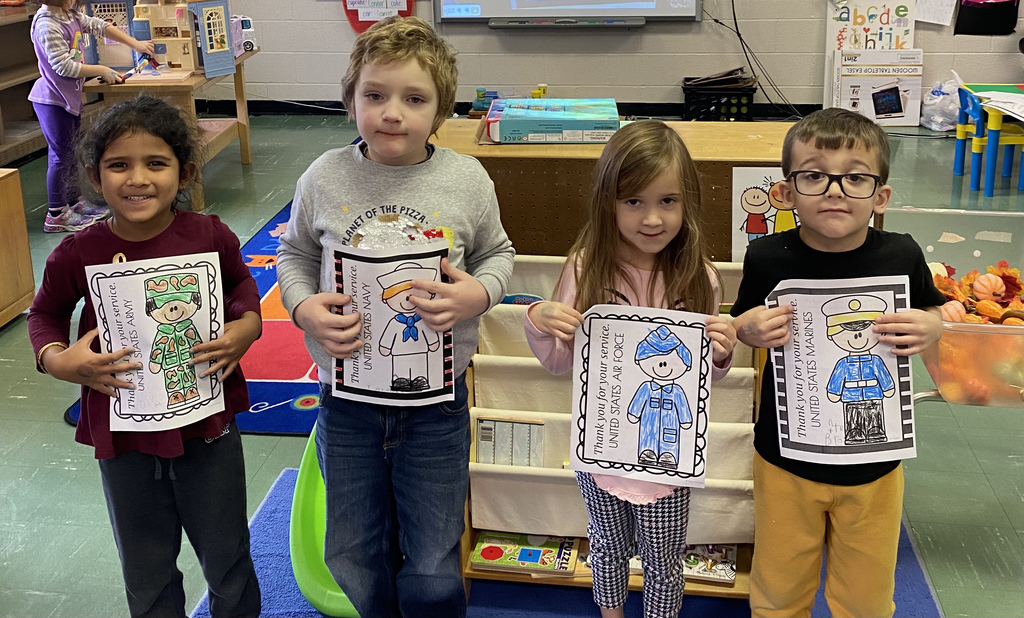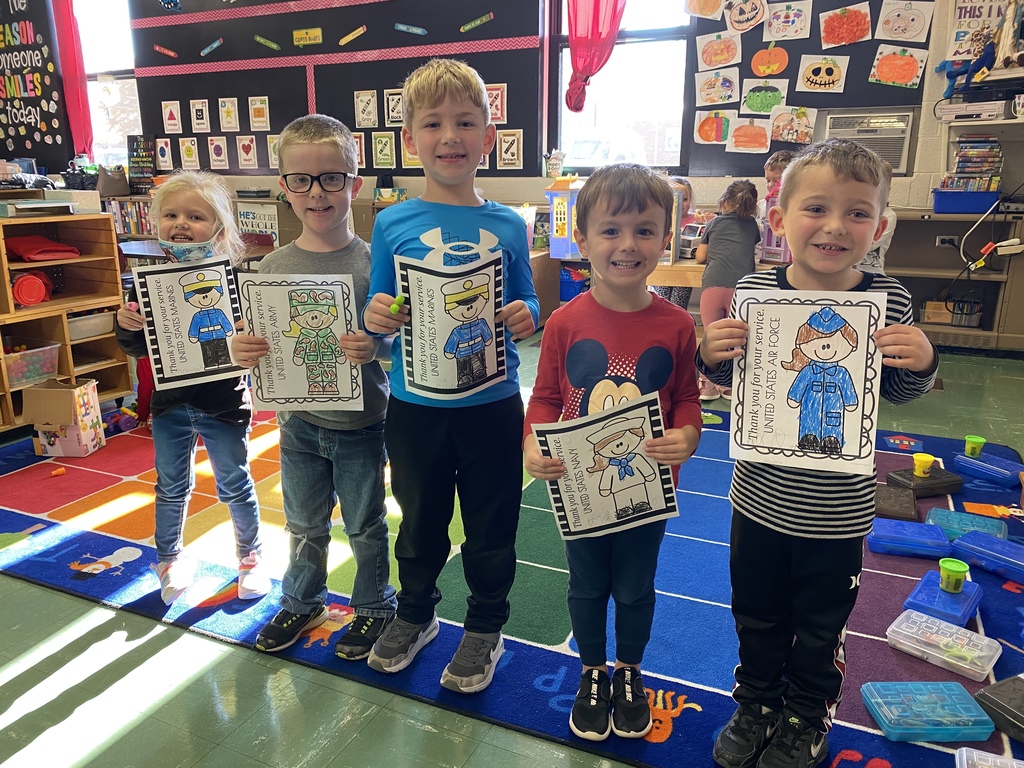 PTO Calendar Raffle Winner for Monday, November 8th is Kari Webb! Prize: $50 Kramer's Farm Market & $50 Jim's Pizza Box Student Seller: Reagan Webb Congratulations Kari!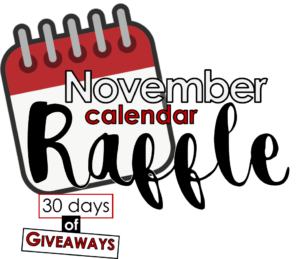 PTO Calendar Raffle Winner for Sunday, November 7th is Frank & Jill VanDresser! Prize: $25 Cash & $50 Bath & Body Works Student Seller: Chelsea VanDresser Congratulations VanDresser's!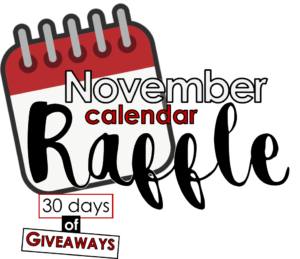 Playoff football game tonight! The St. Paul Flyers take on the Southern Local Indians at Contractors Field starting at 7pm. Reminder ALL tickets must be purchased online prior to the game on
www.ohsaa.org/tickets
. NO money will be taken at the gate. The south gate will also remain closed for tonight's game. All fans must come through the main gate. Good Luck Flyer!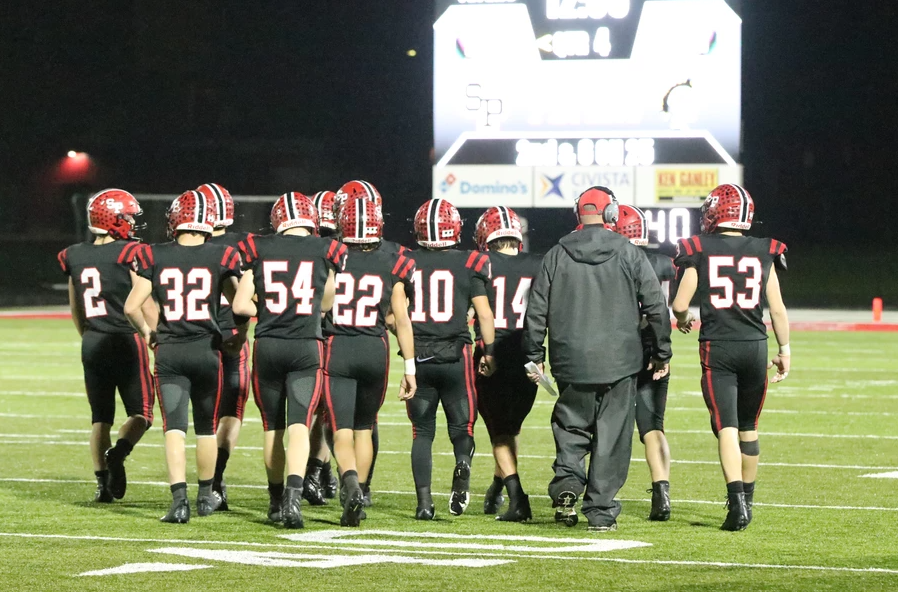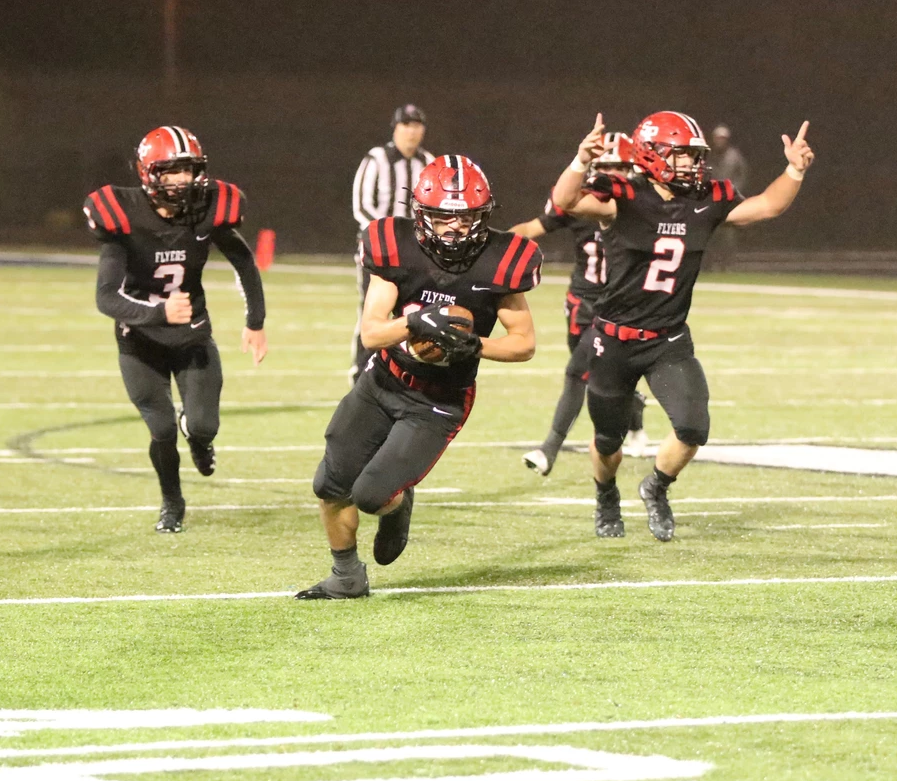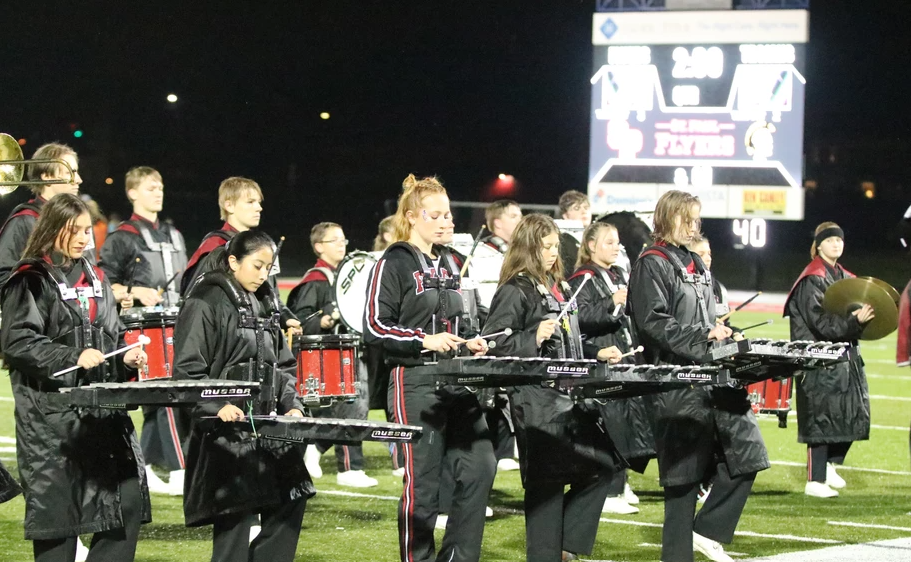 Good luck to the Flyer Boys Cross Country Team as they race this morning at the state competition in Columbus! Race starts at 10am. Run Fast Flyers!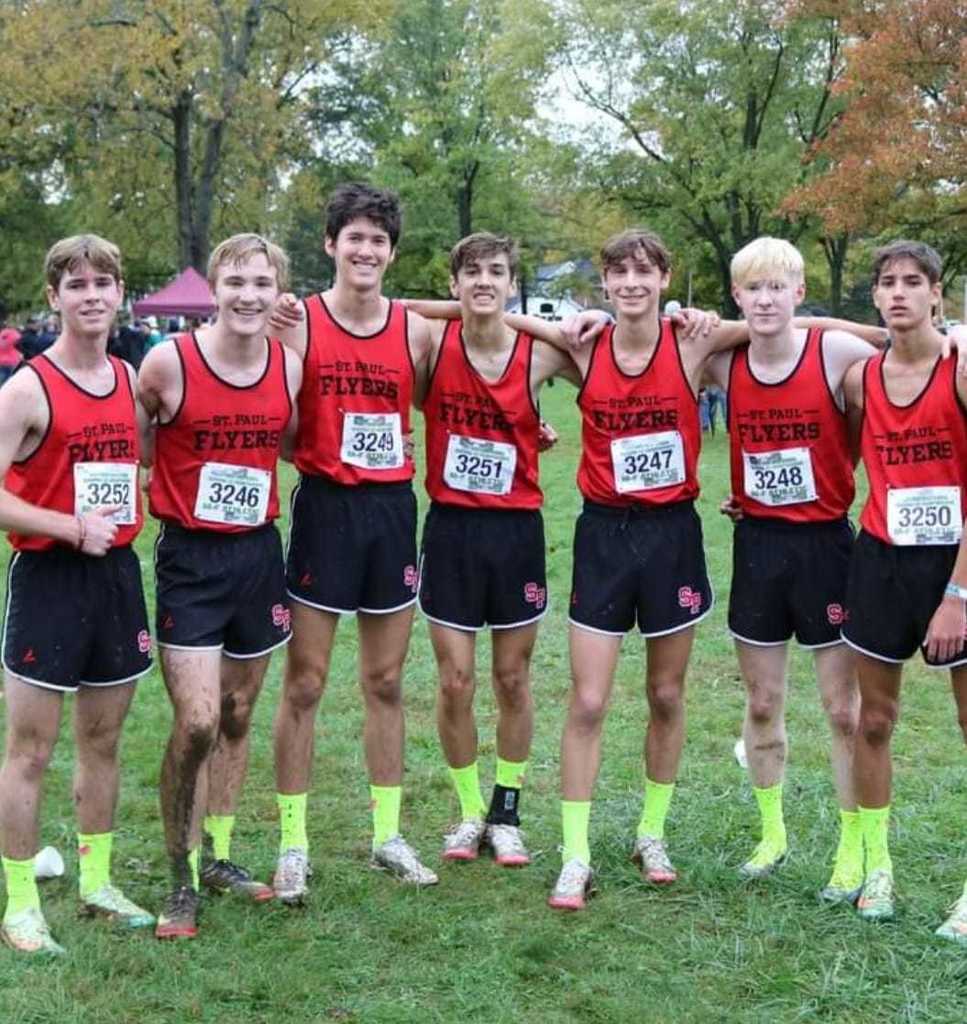 PTO Calendar Raffle Winner for Saturday, November 6th is Jeff Alt! Prize: Houck Photography: All Star Sports Package, $50 Bluto's Hometown Tavern, $20 Sheri's Coffee Student Seller: Noah Alt Congratulations Jeff!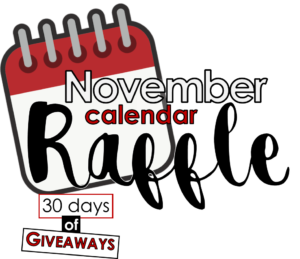 Have you started your Christmas shopping? Tomorrow's the day! Norwalk St. Paul Craft Show Tomorrow - Saturday, November 6th Convocation Center from 9-3 Over 100 crafter Lunch served from 11-2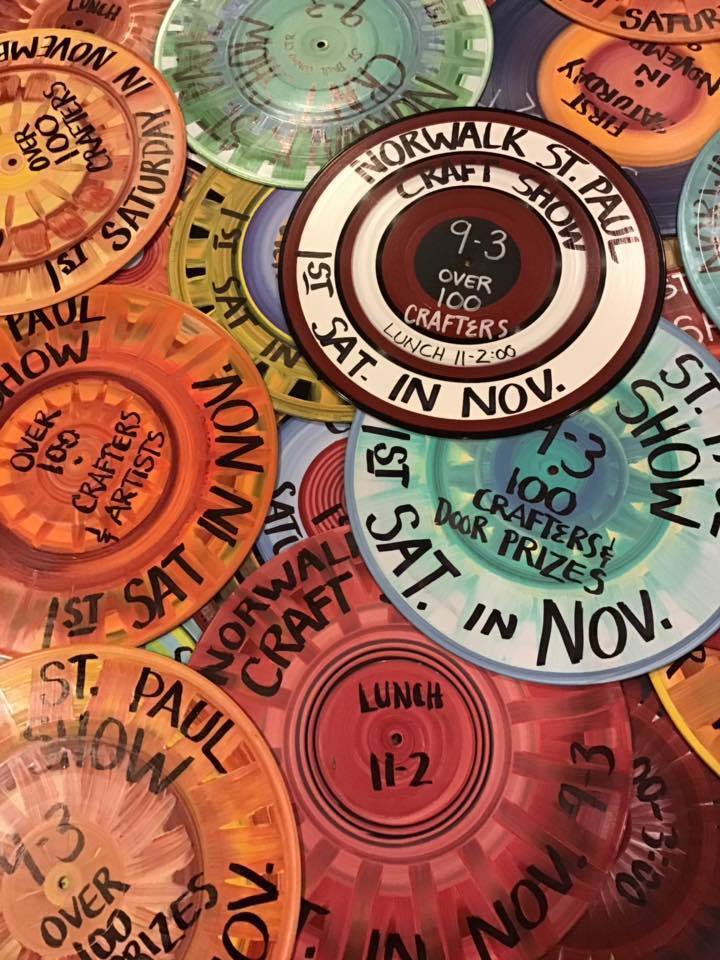 PTO Calendar Raffle Winner for Friday, November 5th is Amanda Woosley ! Prize: $150 Cash Student Seller: Anmarie Nolan Congratulations Amanda!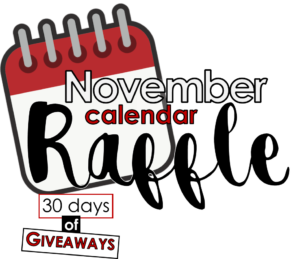 Cross Country & Football Playoff Ticket Information: ALL OHSAA Playoff Tickets MUST be purchased online at:
www.ohsaa.org/tickets
. NO money will be accepted at the gate. Cross County - State Championship Division III Boys race at 10am Fortress Obetz - 4175 Alum Creek Drive, Obetz, OH 43207 Football - Division 7, Region 25 November 6th 7pm at Contractors Stadium

With almost 100 venders displaying original work, the Norwalk St. Paul Craft Show has grown to be the best little craft show in Northern Ohio. Having an admission of only $2, we can offer an entire day of holiday shopping for gifts you can't buy at retail stores. Lunch is available 11-2 and a 50/50 raffle add to the fun!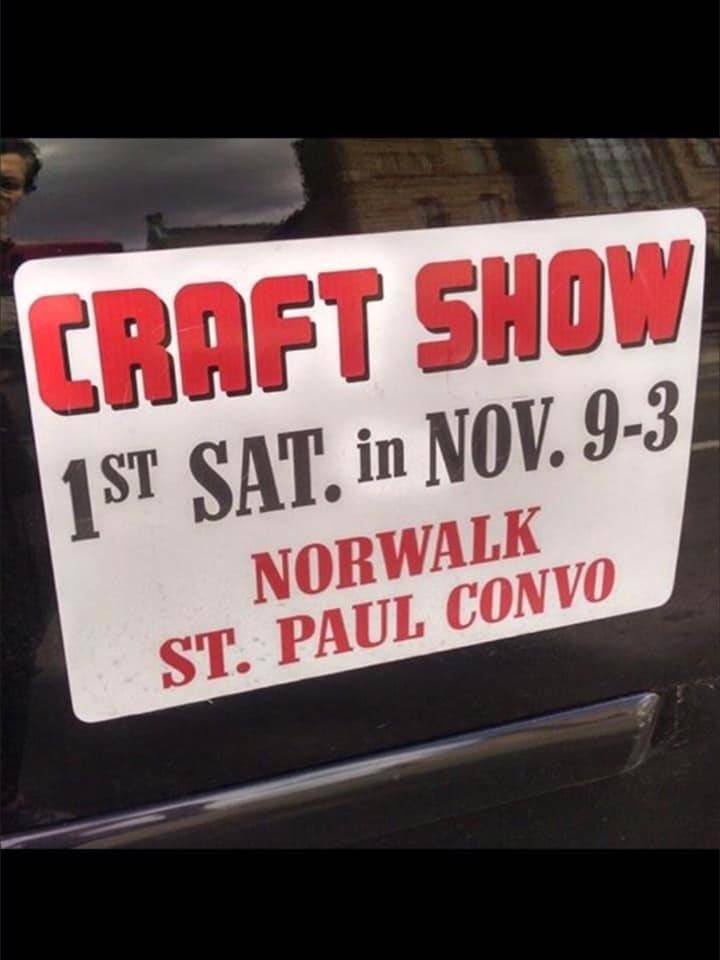 PTO Calendar Raffle Winner for Thursday, November 4th is Leann Heitsche ! Prize: Amazon $100 & Lyn Marie's Coffee $50 Student Seller: Makenzie Heitsche Congratulations Leann!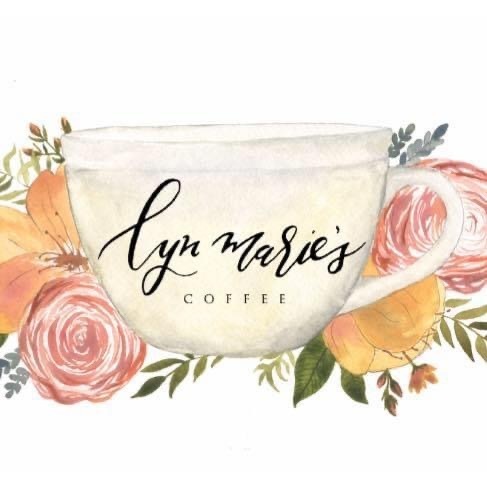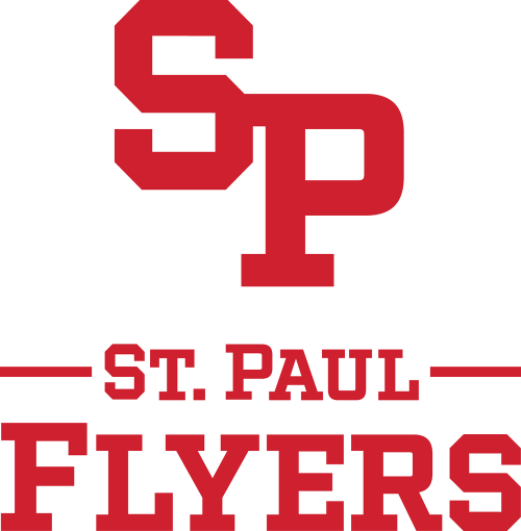 PTO Calendar Raffle Winner for Wednesday, November 3rd is Sue Loolen! Prize: Cash $75 & two tickets to Norwalk Arts Center (NAC) Peter Pan Jr. Student Seller: Ty, Shelley, & Max Reynolds Congratulations Sue!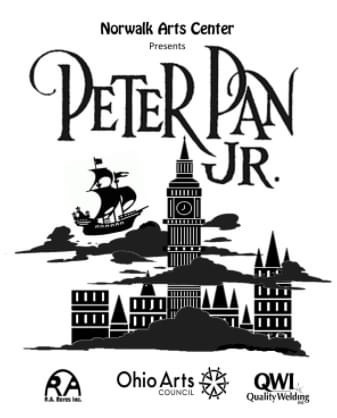 On Monday, Miss Abel's Kindergarten class discussed voting & elections. They learned about how voting is a choice, a right and privilege that we have been given. Since they are not old enough to participate in elections, they voted on having Oreo cookies or chocolate chip cookies as a snack the following day. They were each given a ballot, waited their turn in line, and cast their vote; the votes were tallied and they learned that Oreo cookies were the winner!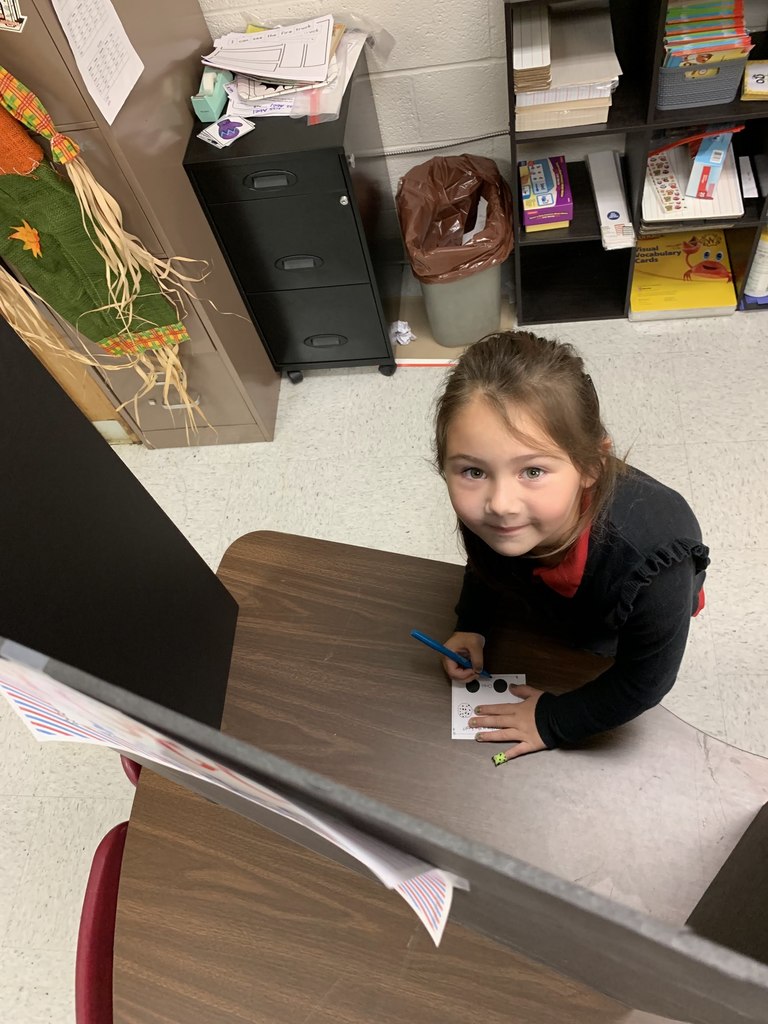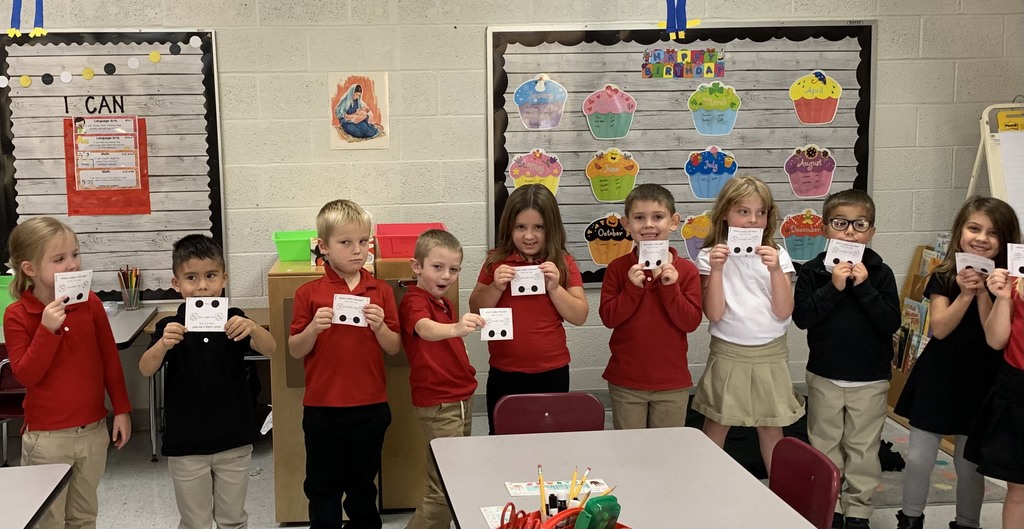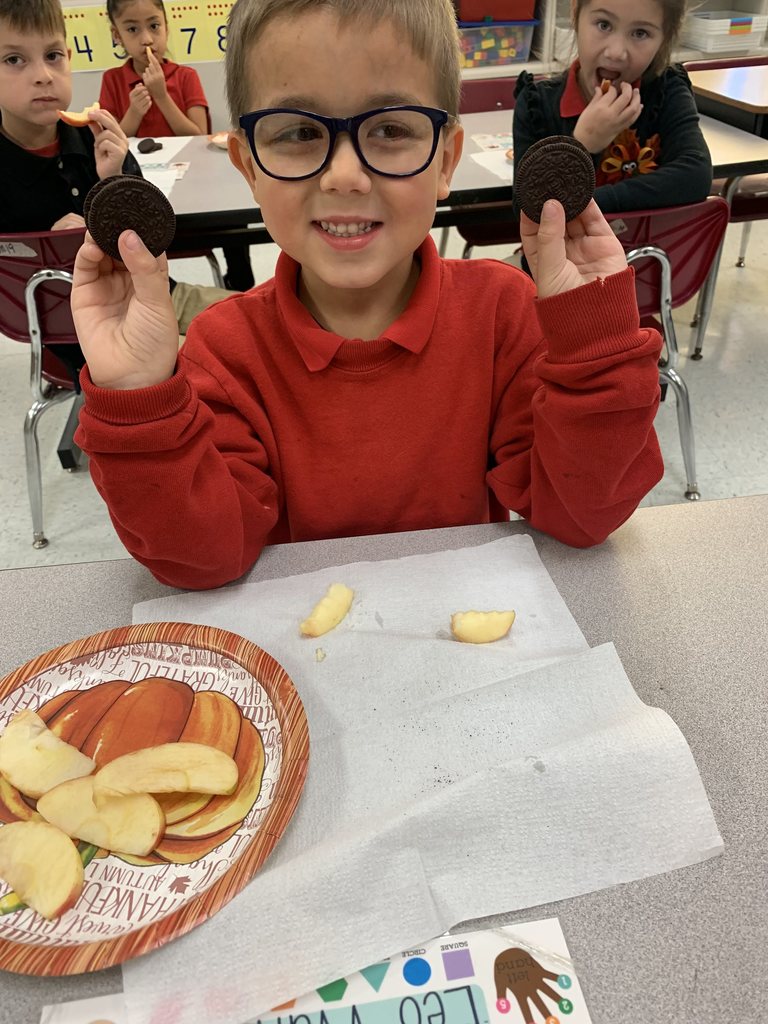 Senior Fall Athlete Spotlight! Please meet Senior Football Player Aidan Kusser! Here are some facts about him: Favorite Fall Athletic Memory - Beating Edon and the Student Section Rushing the Field Biggest fan - His Mom Go-to pre-game song - Put On by Jeezy Game day ritual - Always get Wendy's before the game Watch Aidan in action this Saturday at Contractors Stadium as the Flyers take on Southern Local in the Playoffs!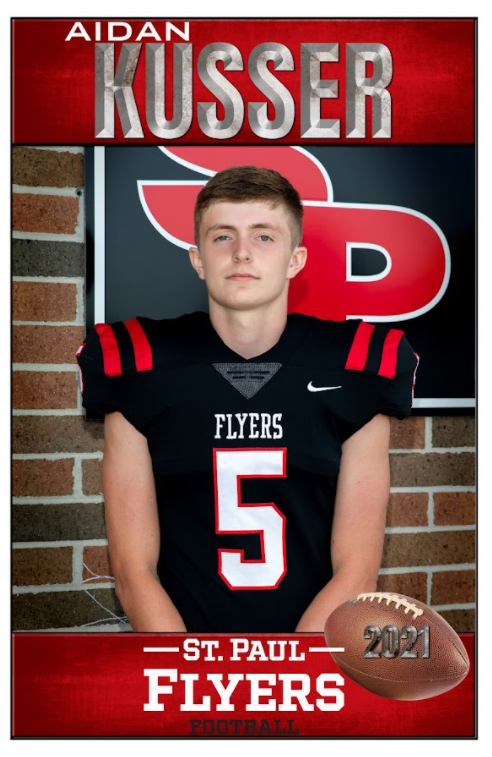 PTO Calendar Raffle Winner for Tuesday, November 2nd is Robert Palomo! Prize: Tractor Supply $50 & When Pigs Fly $50 Student Seller: Rieker Wise Congratulations Robert!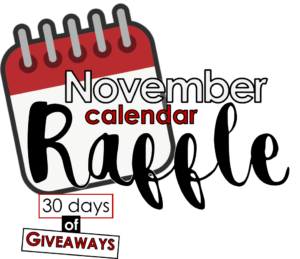 REMINDER to all of our Flyer Families: Due to parent/teacher conferences there is a 2 Hour EARLY DISMISSAL tomorrow, November 2nd. There will be NO PM Preschool. Questions? Please contact your building secretary.